I love shopping
I love beautiful clothes: high quality leather or latex, but also classy and elegant clothes for a real feminine look. I love high-heeled shoes and boots. I enjoy a nice perfume. I love soft and well manicured hands.
I crave for nice and sadistic toys…
And… I love it when a slave pays for it!
Tell Me how much you are prepared to spend, and I will send you the link to pay My shopping cart…
Of course you'll get a nice photo from Me with the purchase.
Pay My bills
I live the lifestyle that matches My status of a true Goddess. That means high monthly costs for clothes, beauty and wellness, next to My regular costs for My mortgage, My car, daily food and drinks, dinners, going out etc.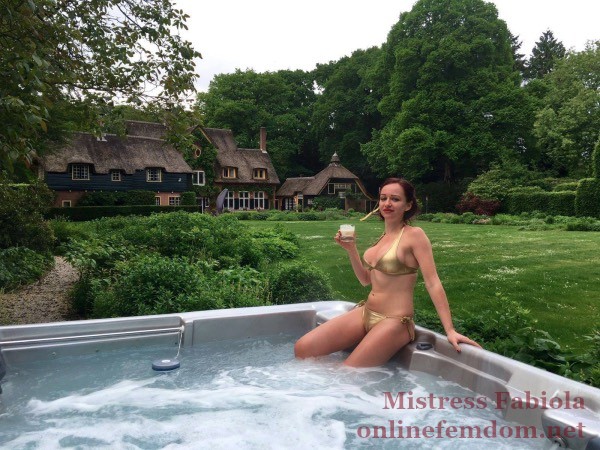 Be useful and pay one of My monthly bills.
mortgage, € 600
nails, € 30
hair, € 50
wellness. € 40
clothes, € 100
going out, € 200
car, € 300
Keep your wallet at hand
So you fantasize about emptying your wallet for a beautiful young and arrogant Lady? Good  boy…
And you understand that your sole purpose in life is to support a gorgeous Lady like Me, to provide Me with luxury at the cost of your poverty?
What are you waiting for?
I will send you a nice picture of the present you paid for.
---
Talking serious money? Financial Rape!
Perhaps you crave for a georgeous Lady who is prepared to take large sums of money from you? Who may lead you to (near) bankruptcy? Who will ruin you with a smile?
Explore My options of Financial Rape.
(Be warned: Only for the serious money slaves!)
---
Support My Projects
Bdsm is My lifestyle and I have a long term commitment to living My life this way. To expand My capabilities I have some large projects going on that require funding.
So you have the unique possibility to participate in My future.
By participating, you create your opportunity to serve Me in real life in very special circumstances, that I will only release for My investers!
---
Read also My blogs:
Financial Domination is not about money