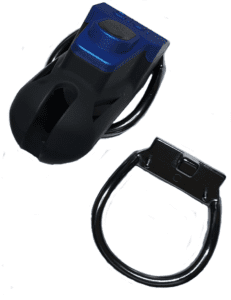 I am a great fan of remote locking, and the QIUI chastity device is one of a kind.
It is a chastity device without conventional keys, it can only be opened with an app.
And… you can authorize me as your keyholder, so only I can open your cage. This way, you will become completely dependent on me! I will fully control your orgasms, isn't that great?
How does it work?
You buy the QIUI chastity device. Once you have received it, you authorize me by inviting me as your friend. I will then lock you from my phone, and … there's no way out for you anymore…
Want to know more? Watch the video on YouTube.