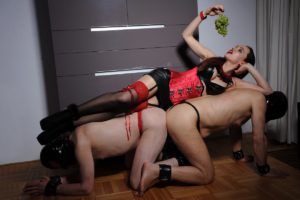 You're dreaming of serving Me as My personal slave?
Stop dreaming and find out if this is really something for you.
How better to find out than to see how I treat My 24/7 personal slave humilis?
In one month I'll show you what it means to be My personal slave.
During the month there will be lots of opportunities for you to comment on what you see and get My response.
At the end I will tell you if I think you're suitable for the job and what it takes to serve Me as personal slave.
This is not a training, it is a 1-month membership with lots of videos, images, a test to see if you're suitable to become My personal slave, and lots of interaction.