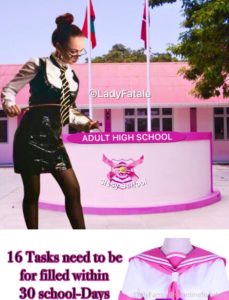 In 1 month I'll make a complete sissy of you.
Every other day I'll send you a hot and sexy task. 16 tasks, 1 month in total.
You will report back to me on each task, and I will comment back to you.
So there will be active interaction during your training.
It'll be fun!