My online instructions are text based challenging tasks. You report back to Me on each task, and I will give feedback where necessary. It will be quite interactive.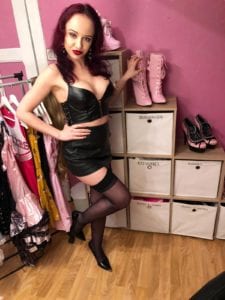 you like the soft touch of sexy lingerie, the sensational feeling of stockings on your legs? Applying lipstick and perhaps nail polish?
you fantasize about you being a beautiful woman?
you are in safe hands.
As a dominant Lady I have lots of experience of transforming tough guys into obedient sissies.
With My online instructions I will not enforce you to big investments in purchasing female attire…, unless that is what you want.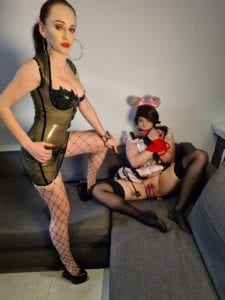 Since My first training you've got what it takes to be a real sissy slut.
Now I will complete your feminization: you wlll become a lovely little slut where I will be actively looking for the holes...
And... I will send you out...
Scary? Perhaps, but I'll make it exciting, too. And I'll make sure it all remains safe.
15 Instructions, you can choose if you want to do the tasks in 1 or 2 months.