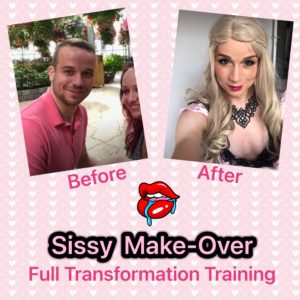 In 1 month I'll help you explore the sissy in you. Every 3 days you'll receive a new task and you'll discover another part of your sissy side.
I'll transform you into a true sissy slut. Not physically, through hormones, but in your feminization and sissyfication.
You want to experience how it feels to be a sissy? I'll give you basic advice on toys and accessories, while I'll keep you in chastity.
You'll get My advice on applying make-up, and buying and wearing girly clothes and lingerie.
You'll get two tasks from Me to explore what it is to be a real slut.