Okay, little man, let's start.
Strip naked, and get down on your knees. The palm of your hands flat on the floor, nose pressed against the floor. That's right, that's the way I want to see My slaves, always!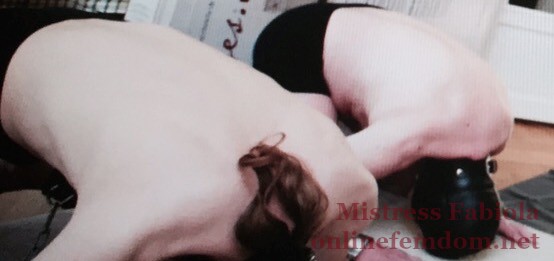 Keep this position until you receive My instruction.
Usually it will arrive within 10 minutes, but maybe you have bad luck and it may take an hour or so, haha.
Just obey and do as I tell you!
Obey Me!
Mistress Fabiola