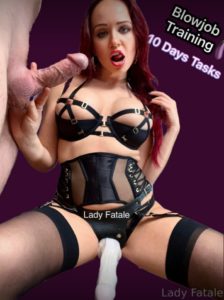 A real slave or sissy must be prepared to serve Me at all times, in all ways I demand. Serve Me, and everybody else I tell you to serve.
In 10 days I'll train you to take it deep, to take it all!
Starting with a dildo I'll teach you to take a real men's cock.
I'll send you each day a new video or image with My instruction.
You'll love it!